Today:
Early morning rain will carry over from late Saturday night. The rain will stop before noon and will dry out quickly. The afternoon will be dry and clear, with a high near 70 F. There will be a chance of strong winds in the afternoon due to a building pressure system.
Tonight: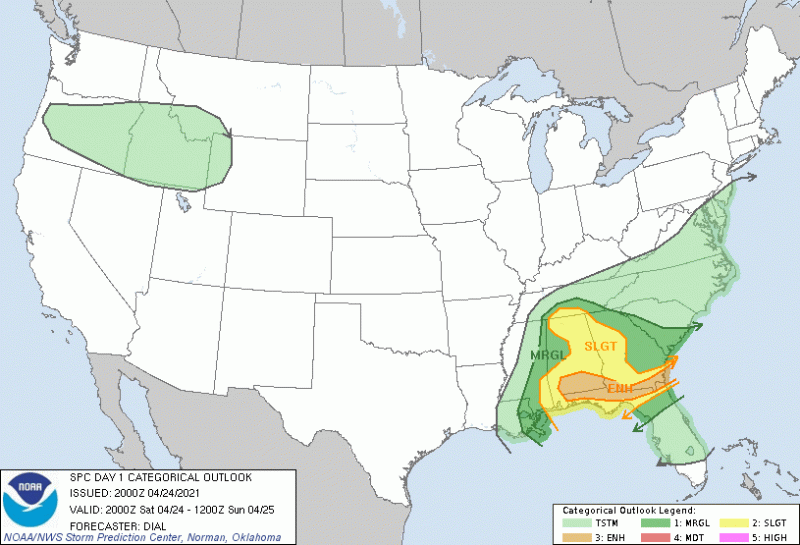 Sunday night will be extremely uneventful. The skies will remain clear with no rain expected. Nightly temperatures will be slightly on the cooler side in the low to mid 40s.
Tomorrow (Monday):
Monday will provide a bright and happy start to the work week. The recent cold weather will give way to more seasonal temperatures in the mid to upper 60s. The skies will stay clear throughout the day. Temperatures at night will stay in the upper 40s.
A Look Ahead:
The seasonal temperatures will continue throughout the week, providing a consistent break from the recent cold weather. Afternoon temperatures are expected to remain in the 70s and 80s while nightly lows in the 50s cool off the area. There will be a chance for rain and light storms later in the week, but the majority of the week will be dry and sunny.
Featured Image Courtesy of the Author