Today:
March is starting off pretty chilly here in College Park! The weather today will be nice and sunny, but the high will only reach 43 degrees F. The day will also start off windy, with gusts up to 24 mph, but the wind should die down as high pressure starts building over the area throughout the day.
Tonight:
Temperatures will be just barely freezing tonight, with a low of 32 degrees. The skies will be mostly clear as that high pressure keeps clouds from forming, and there will only be a light wind.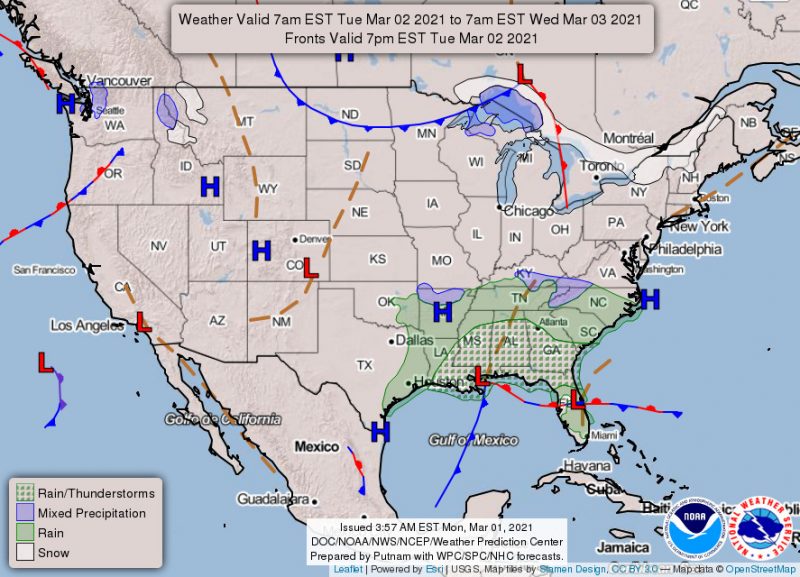 Tomorrow (Wednesday):
Temperatures will start warming up tomorrow, peaking around 55 degrees. Expect the skies to be clear throughout the day, with a light wind coming from the west. The weather will stay clear into the night, with a low of 35 degrees.
A Look Ahead:
The next few days will stay mostly the same — clear weather most days, highs hovering around the mid-40s, and lows around 30 degrees. Enjoy a nice dry start to March after these last few days of wet weather!
Featured image via Pixabay.com