Today:
Sunday will be a normal, December day. The skies will remain clear as a brisk, northwesterly wind travels through the area. The temperature in the afternoon will be in the mid-40s, but with the addition of wind chill it will feel like the mid-30s. The afternoon and evening will both be very dry.
Tonight:
After the sun goes down, the skies will begin to fill up with clouds. The nightly low temperature will be near 30 degrees with a wind chill in the mid-20s. After midnight, there is a very small chance of snowfall so make sure to be careful and watch out for ice on your Monday morning commute.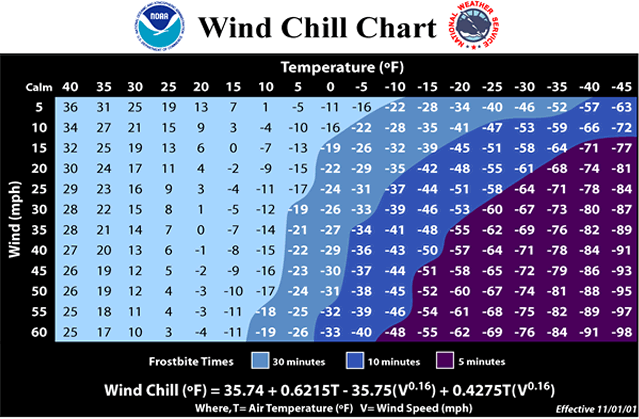 Tomorrow (Monday):
Monday's weather will be almost identical to Sunday's. A brisk, northwesterly wind and high temperatures in the mid-40s will lead to a cool, dry, and sunny day. Unlike Sunday, the wind won't die down at night. This will result in a wind chill temperature in the low 20s throughout the night.
A Look Ahead:
The remainder of the week will continue to be dry. Skies will be mostly sunny with the odd cloud dotted here and there. Temperatures will increase as we approach the weekend, reaching highs in the mid-50s by Thursday and Friday. Lows will stay below freezing until the weekend, so make sure to watch for ice on your morning commute.
Featured Image Courtesy of the Author