Today:
This morning brings temperatures in the low 60s along with partly cloudy skies until 10 a.m. There will be areas of reduced visibility as fog is expected to be present until 11 a.m. so if you're driving, you might want to be more vigilant. By 4 p.m., temperatures will reach a high of 75 degrees F with a very gentle breeze of about 1 to 3 mph.
Tonight:
By dusk, much of the same characteristics from earlier today will be sustained. Temperatures will be in the low 70s with partly cloudy skies and a gentle breeze. With not much going on in terms of weather, which can be attributed to a high pressure system, we can hope that your weekend will be more remarkable.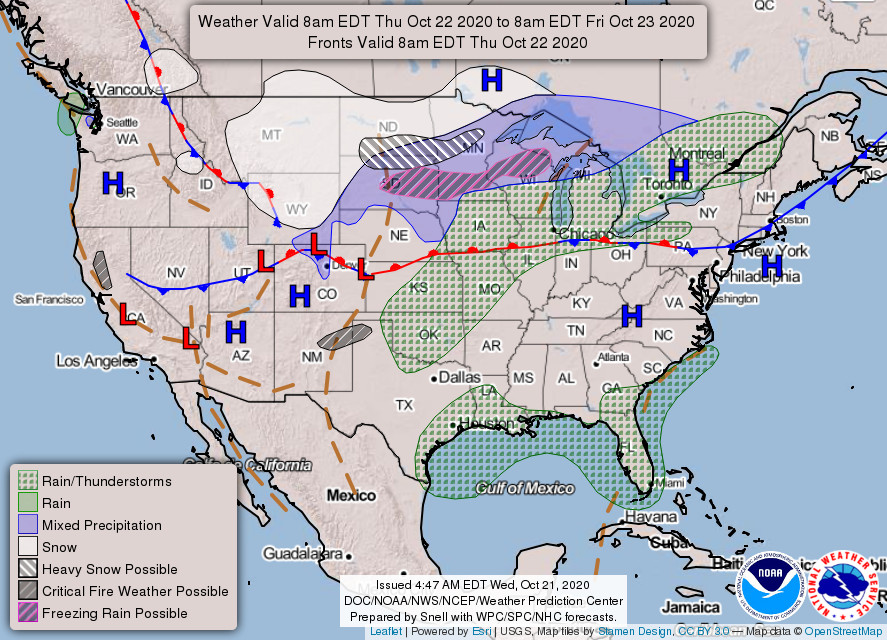 Tomorrow (Friday):
On Friday morning, areas of fog will be present again. Temperatures will be in the lows 60s, rising just below 70 degrees F by noon. Going into the afternoon, cloud cover will decrease, allowing for some time under the sun with a high around 74 degrees F. Surface winds will be slightly higher than the day before at about 5 to 7 mph from the southeast.
A Look Ahead:
On Saturday, there will be a chance of precipitation in the afternoon, though skies will be partly sunny. Temperatures are expected to reach a high in the mid 70s. This is the only day expected with a low chance of precipitation, otherwise, Sunday will provide fair weather.
Featured image via pixabay.com, jplenio.