Today:
As you have probably figured out from the title, it's raining today. Expect about a quarter of an inch of rain, starting overnight and lasting until the late afternoon. Temperatures will be dropping throughout the day, with the high actually registering as 64 degrees at 1 a.m. The low will be 43 degrees, and the midday temperatures will be in the mid fifties.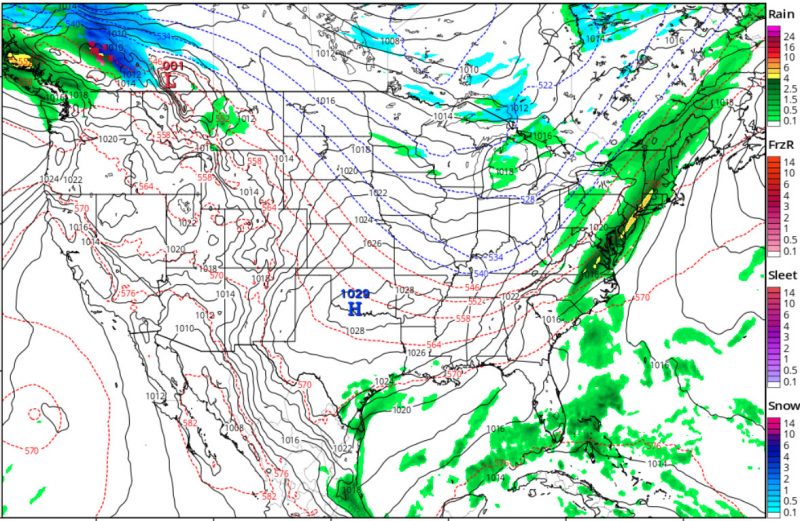 Tomorrow (Saturday): 
Clear and cold weather tomorrow, with highs in the upper fifties and lows in the high thirties. There will be almost no cloud cover, so the sun should provide some warmth. 
A Look Ahead:
Nothing really happening throughout the rest of next week, with highs climbing into the low seventies towards the end of the week, and p.m. showers on Friday. We've been getting some pretty good weather recently, so be sure to take advantage of it before the cold really sets in. 
featured image via pixabay.com