I hope you remembered to turn your clocks forward an hour! While we are losing an hour of our day, the beautiful weather in store might make up for that loss. High pressure will remain over the area, which means you can expect a virtually cloudless sky. The sunshine isn't the only perk today; the high temperature of 65-degrees will be warm (for March) as well. It will be the perfect day for hanging in a hammock or playing frisbee with your friends outside. If you're planning to wait outside to get into the men's basketball game, a sweatshirt is all you will need. Because of the dynamic weather in Maryland, tomorrow isn't a day to stay indoors!
Tonight:
Expect quiet conditions tonight, skies will stay clear and the low temperature will fall into the low-40s. If you're going to be walking around campus, I recommend a heavier jacket because it will feel a lot colder once the sun goes down.
Tomorrow (Monday):
The weather tomorrow will be as nice, if not nicer, than the weather today. As you're walking to class, expect plenty of sunshine and a high temperature in the low-70s. If you aren't able to hang out outside on Sunday, Monday is a second chance. It isn't a bad idea to do your homework outside tomorrow or go for a jog.
A Look Ahead:
The high-pressure system bringing us this nice weather will move off the East Coast by Tuesday, and clouds and rain will move into its place. Temperatures will still be hovering in the 60s, but you'll want to grab the umbrella and raincoat before heading to class on Tuesday. After Tuesday, however, the rain should clear out, making for some nicer weather.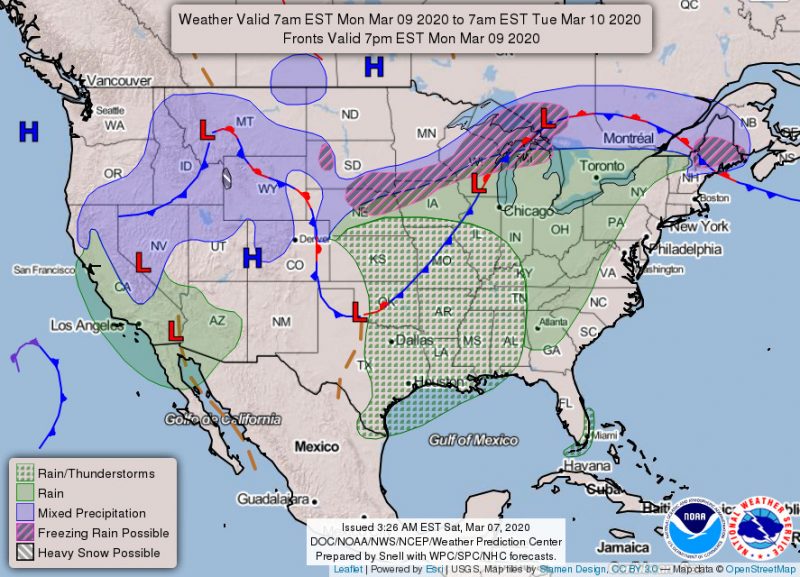 Featured image via Pixabay.com