Today:
It seems like spring still needs a few more days to get ready. Temperatures are going to be colder than the past few days, with a high pressure system bringing in wind from the northwest and cooling things down even more. The high temperature is 49 degrees, with wind gusts up to 29 mph.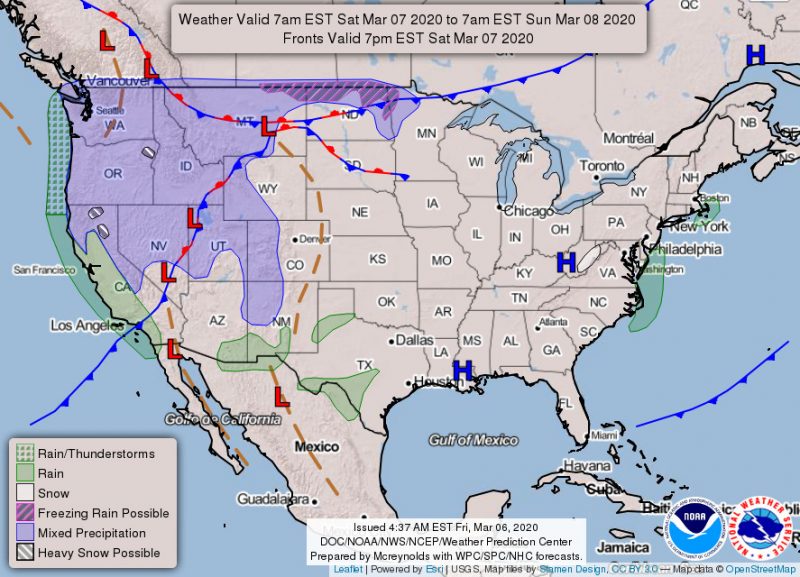 Tonight:
Temperatures tonight will drop just below freezing, reaching down to 31 degrees. Expect skies to stay mostly clear and the wind calm by the evening.
Tomorrow:
The high pressure to the west is expected to move over us and further east, bringing in slightly warmer weather. Temperatures will be starting an upwards trend on Sunday, with a high of 60 degrees, sunny skies, and only a calm wind.
A Look Ahead:
The first half of the week will warm up nicely, reaching 68 degrees on Monday and 66 degrees on Tuesday. Temperatures will cool down again as the week goes on, so enjoy this brief taste of spring while it's here!
Featured image via Pixabay.com