Today:
Temperatures won't be quite as warm as the low to mid 60s F observed the past two days, but it'll be seasonable for early March as temperatures rise to a high near 55 degrees F. Clouds will increase throughout the day and winds will be light.
Tonight:
Mostly cloudy skies will help keep low temperatures a couple degrees above average, with a low of 38 degrees F expected. There will be a south wind around 5 mph.
Tomorrow (Friday):
Chances for rain return Friday as a cold front interacts with a low-pressure system forming off the Eastern Seaboard. There is a 60% chance of rain, but it will remain rather light, with up to 0.10″ expected. The high temperature will be around 50 degrees F with a northwest wind at 10-15 mph developing during the afternoon.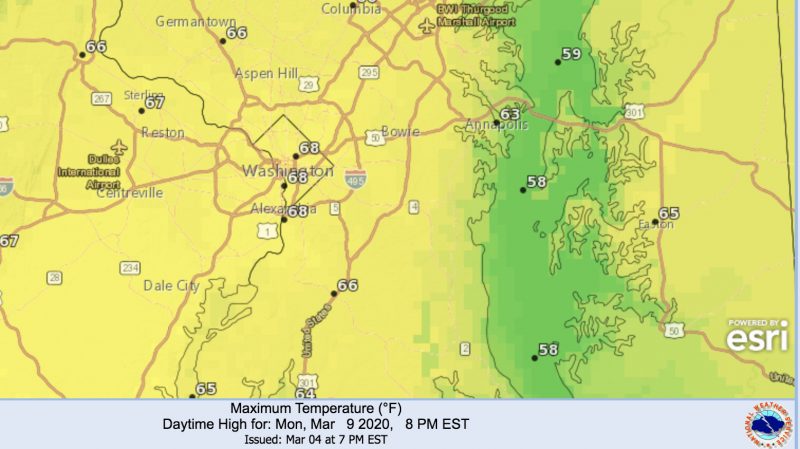 A Look Ahead:
The weekend will be beautiful with plenty of sunshine, but will bring a wide range of temperatures. Saturday will be chilly with highs only reaching the upper 40s F, but Sunday features another taste of Spring as highs return to the low 60s F. Temperatures Monday could approach 70 degrees F.
Featured Image via pixabay.com