Today:
That's right College Park. While you were outside enjoying the fabulous weather, it was lurking in the shadows. Well not really the shadows, but building up water vapor in the atmosphere into big cumulus clouds. Yes, the rain is back. Enjoy another wet Tuesday morning as some drizzle will fall during your commute. On the bright side, the warmer weather will still be hanging around with high temps in the low 50s.
Tonight:
A majority of the rain should subside by sunset but the clouds will still be hanging around. The combination of the moist air and dropping nighttime temperatures should allow for some dense fog to form in much of the area. It won't get too cold though. Expect the temperature to stay about 40 degrees throughout the night.
Tomorrow (Wednesday):
Monday will bring much of the same as Tuesday with some rain and heavy cloud cover over the course of the day. Temperatures will also stay constant with the previous day in the low 50s, high 40s. However, Wednesday's rain will be far heavier, and the majority of it will fall around dusk. Definitely worth packing that poncho for anyone with night classes.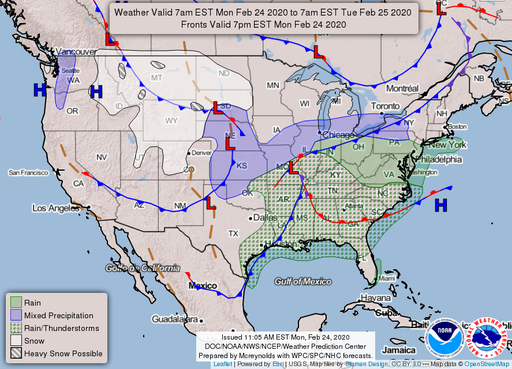 A Look Ahead:
Thankfully for the Terps looking to stay dry, Wednesday should be the end of the rain. Expect sunny skies but colder temperatures throughout the rest of the week. As for College Gameday, it should be sunny but cold. We're still a bit away from Saturday so keep your eye on UMD Weather for more updates.