Today:
After a day of break from the rainy blues, a low-pressure system swoops in to bring us more showers. This morning starts in the low 40s but will reach the upper 50s by noon. Scattered showers are expected throughout the day into the early afternoon. Patchy fog is possible in between showers. Winds are light providing slight wind chill so make sure to bring a jacket! Slip-on your rain boots, grab an umbrella, and try to think summery thoughts!
Tonight:
Temperatures drop back into the low 40s and continue to fall into the low 30s early Friday morning. Unfortunately, a snow day is not in our future. After a week of rain, the precipitation slows as we move into the colder weather. Cloud cover increases with moderate wind gusts. Perfect weather for a cozy movie night with a hot cup of cocoa!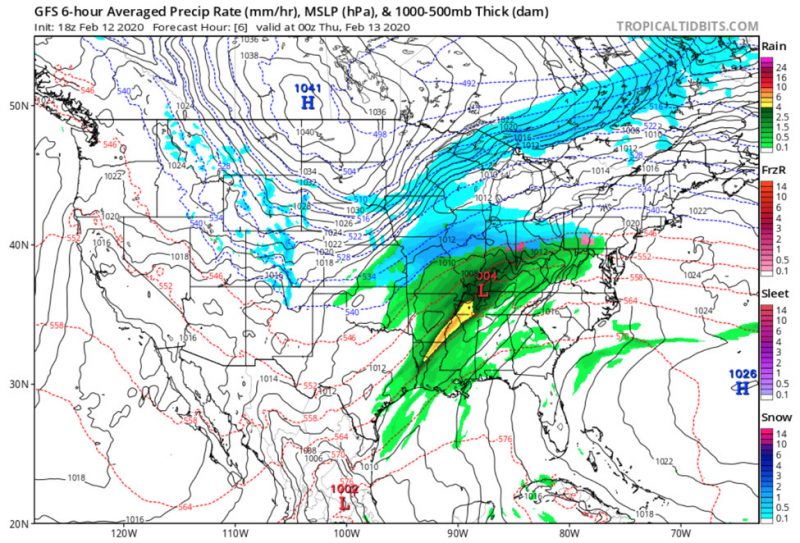 Tomorrow (Friday):
Happy Valentine's Day Terps! Tomorrow will be mostly sunny in the morning, with some clouds in the afternoon. The high of 40 F will occur early in the day as temperatures continue to fall into the mid 30s. You can leave your umbrellas at home but make sure to bundle up as you trek across campus for class. Tomorrow night will be in the mid 20's giving you the perfect opportunity to snuggle with a loved one or dance the night away with friends!
A Look Ahead:
Cold weather and clear skies are in store for this weekend! Temperatures continue to be in the low 30s with little to no precipitation. By Sunday afternoon, temperatures will rise back to the high 40s and continue to rise towards the mid 50s in the coming week. You can look forward to a dry weekend to escape from all the wet weather!
Featured image via pixabay.com