There's a good chance that you will need your umbrellas yet again today. Expect as much as a quarter of an inch of rain before mid-afternoon. While the high may be a mild 57 degrees, you can expect it to feel colder with the rain and cloudy skies. You should be able to walk to your afternoon classes without getting soaked, as most of the rain will happen early in the day.
Tonight:
Expect a low around 39, accompanied by the wind picking up to about 10 mph. It will feel just a little bit more like winter, and be sure to get a welcome break from carrying around a wet umbrella.
Tomorrow (Wednesday):
With calm winds and a high of 47, Wednesday will start off cloudy and a little chilly, but peaceful. You might even have good odds of getting home before the rain starts again.
Tomorrow Night:
Yes, you're reading this right! Expect more rain, starting most likely in the late afternoon and continuing into the evening. No more than a quarter inch of rain should fall. The low will be about the same as tonight at around 40 degrees.
A Look Ahead:
The rain will most likely continue into Thursday, but clear up towards the end of the week. Valentine's day is looking quite cold, but sunny. If you and your significant other plan on being outside this weekend, the sun will be shining, but keep each other close; it will be chilly!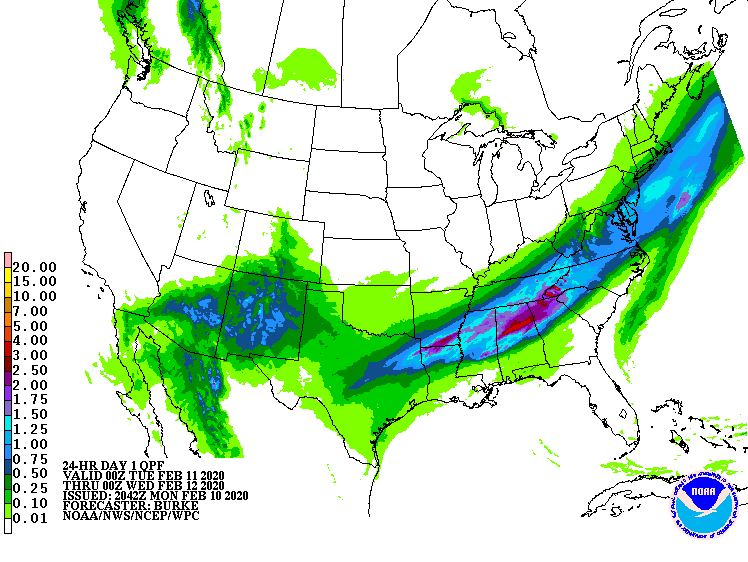 Featured image via Pixabay.com