Today:
The sun will come out tomorrow… er, today. After a handful of overcast, rainy days, a high pressure system to the south will bring us mostly sunny skies today. The high will be near 45 degrees, with a light breeze from the west.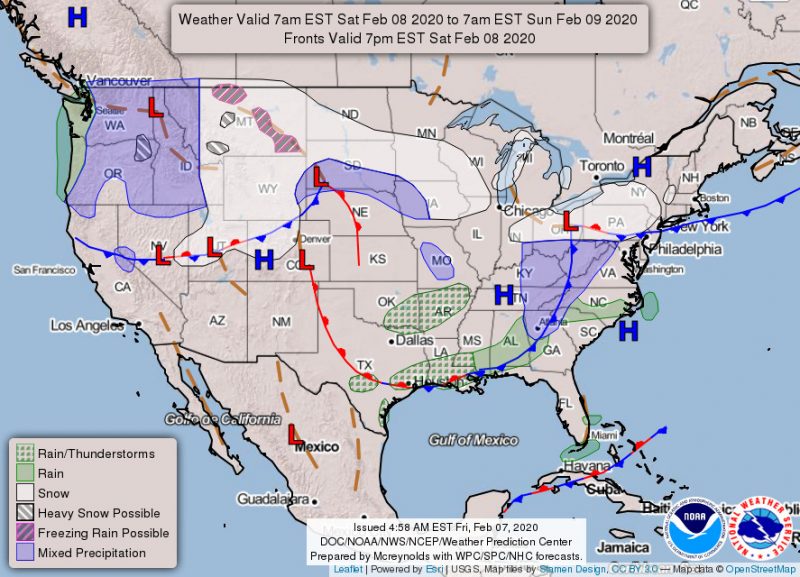 Tonight:
Temperatures tonight will dip slightly below freezing, down to about 31 degrees. Expect mostly cloudy skies with little to no wind.
Tomorrow:
Tomorrow's conditions will stay mostly the same as today — the high will be a slightly warmer 49 degrees, with mostly sunny skies and calm winds, speeding up a bit in the afternoon.
A Look Ahead:
Don't put your umbrellas away just yet — rain is likely for most days this week. Our gloomy February continues for the time being.
Featured image via Pixabay.com