Today:
Sunday morning's weather will be mostly uneventful due to a ridge of high pressure along the I-95 corridor. The afternoon high will be 46 degrees F. Skies will be dry and clear except for a few high level clouds over the region. However, cloud cover will begin to increase as evening approaches.
Tonight:
Mid and low level clouds will begin to build as the high pressure moves out of the region on Sunday evening. The sky will be completely overcast by sundown. The low temperature of 38 degrees F is expected to occur before midnight. An approaching warm front will result in temperatures increasing overnight.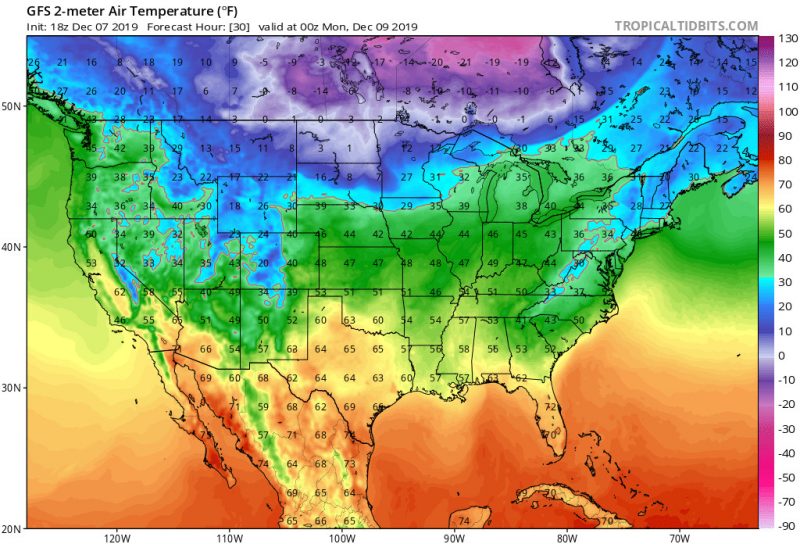 Tomorrow (Monday):
Rain is expected to begin around 5 a.m. on Monday morning and continue into Monday night. The morning's persistent rain will be replaced by showers in the afternoon. The temperature on Monday will be fairly constant with a high of 55 F and a low of 53 F. Up to half an inch of precipitation is expected throughout the day.
A Look Ahead:
The rain will continue from Monday night into Tuesday and Wednesday. There is a chance of light snow mixed with the rain on Wednesday morning. The weekly high temperature of 63 degrees F will occur on Tuesday afternoon before the temperature returns to the low 40s and 30s for the rest of the week.
Featured image via the author