Today:
The weather will be a bit spotty today with a chance of showers and snow during the day. The high today is going to be 44 degrees later in the afternoon and it will be quite windy today with gusts up to 23 mph.
Tonight:
The chance of precipitation is about 60% and the chance of snow accumulation increases. Snow may accumulate to half an inch. Temperatures will drop to a low of 33 degrees.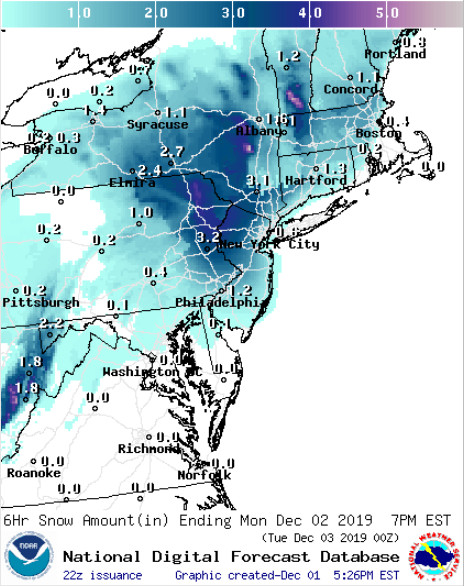 Tomorrow (Tuesday):
Temperatures will reach a high of 46 degrees and mostly sunny. Tuesday will be windy with speeds around 10-14 mph.
A Look Ahead:
The rest of the week will be sunny with chilly temperatures. Temperatures will stay around 30 degrees as the low and 40 degrees as the high.
Featured Image via Pixabay