Today:
The temperatures will peak in the afternoon in the mid-forties. There is a slight chance of rain and the skies will be overcast for most of the day.
Tonight:
There is a chance of rain with a chance of precipitation around 40%. The temperatures will cool in the evening dropping around 36 degrees.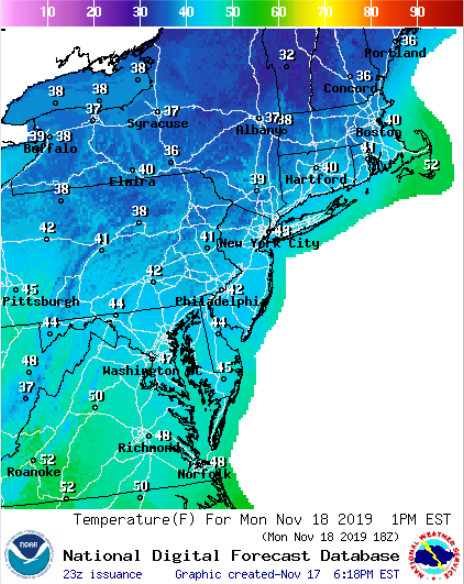 Tomorrow (Tuesday):
The temperatures will warm up slightly from Monday with a high around 53 degrees. There will be a gentle breeze with gusts around 10 m.p.h.
A Look Ahead:
Weather for the rest of the week will remain nice and fall-like. Temperatures will be around the same every day with a high in the low 50s and a low in the 30s so bundle up at night!
Featured Image via Pixabay