Today:
The past few weeks have held many cold and windy days, and today will be no different. The high temperature is 43 degrees with mostly sunny skies and a northeast wind with gusts of up to 20 mph.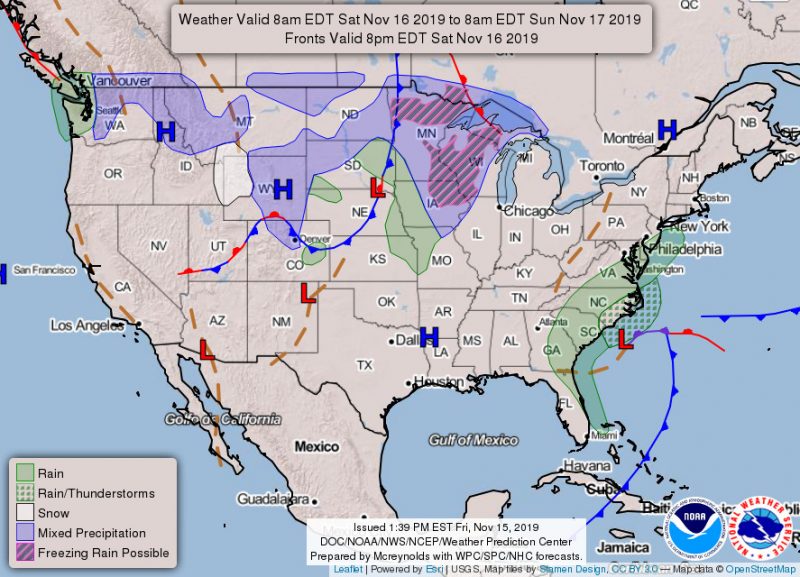 Tonight:
Expect partly cloudy skies and continued gusts of wind into the night. Temperatures will drop down to about 30 degrees, in what might be the last night below freezing for the next week.
Tomorrow:
The skies will be mostly cloudy in the morning with a chance of rain in the afternoon and evening. The high temperature will be in the mid-40s, dropping a bit to the upper 30s at night.
A Look Ahead:
The dreary weather of Sunday afternoon will continue into the beginning of this week, as Monday and Tuesday have an approximate 30% of showers.
Featured image via Pixabay.com