Today:
After being stuck in the 30s yesterday, today will be a bit warmer with a high around 46 degrees F. The mostly sunny skies and only a light south wind at 5 m.p.h. will make it feel much better than yesterday's wind chills in the 20s.
Tonight:
Clouds will being to increase which will hold the temperature from dropping below freezing, with a low of 34 degrees F expected. Winds will be light and variable.
Tomorrow (Friday):
Friday temperatures will only be about five degrees below average, versus the 10-20 degrees below average temperatures during midweek. The high temperature will be near 52 degrees F with skies being partly cloudy. A northwest wind around 5 mph will kick in during the afternoon.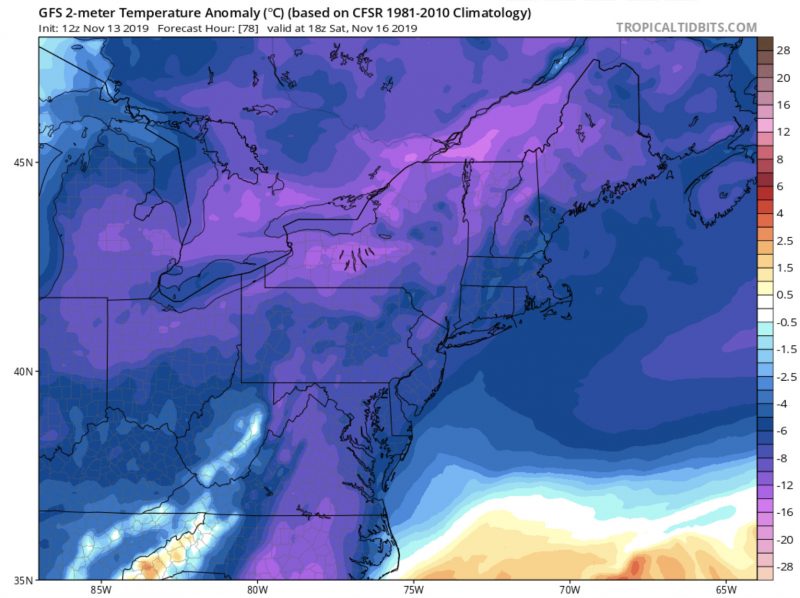 A Look Ahead:
Cold, Canadian air will filter southward for the weekend with temperatures only reaching the low to mid 40s Saturday and Sunday. Temperatures will dip well below freezing into the 20s Saturday night. Looking toward the beginning of next week, a coastal system will cause chances for rain.
Featured Image Courtesy of pixabay.com