Today:
The temperatures are going to warm up slightly from Sunday with a high of 59 degrees. Temperatures will warm up to the mid 50s by the early afternoon but will begin cooling down early in the evening. The wind speeds will pick up throughout the day with gusts up to 22 mph in the afternoon.
Tonight:
The winds will slow down with speeds around 3 to 8 mph. The temperatures will drop after 5 p.m. to the low 40s so wear a jacket.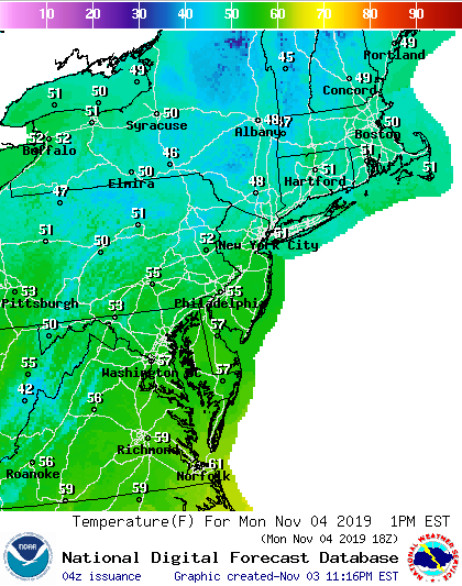 Tomorrow (Tuesday):
We expect another clear fall day with temperatures warming up slightly again to about 64 degrees. There will be a slight breeze with gusts up to 7 mph.
A Look Ahead:
We can expect a mostly clear week with fall-like temperatures. There is a chance of showers on Thursday. Temperatures will drop beginning on Wednesday by a few degrees every day.
Featured image via Pixabay