I hope everyone enjoyed the extra hour of sleep this morning! The weather today will be a lot like yesterday's weather, except it will be a little chillier and breezy. This is because a cold front moved through last night. The cold front was dry, though, so the sunshine will be sticking around so go ahead and go for a jog or head out to brunch with your friends. The low temperature this morning is 36 degrees, so if you haven't left for the dining hall yet make sure you bundle up. The temperatures will rise to a high of 53 degrees and winds could gust up to 20 mph.
Tonight:
Skies will be clear, and the winds will calm down. If you're going to be outside late, make sure you have a jacket because temperatures will be falling. The morning low temperature will be 35 degrees, so you'll want to grab a hat before heading to your 8am in the morning.
Tomorrow (Monday):
The weather on Monday will feel a lot like the weather yesterday. The high temperature will be 57 degrees, skies will be sunny, and the wind will be on the calmer side. All you'll need when walking to class during the day is a sweatshirt.
A Look Ahead:
The rest of the week is looking sunny with fall-like temperatures in the upper-50s. The only day with a chance of rain will be Thursday, so grab the umbrella before heading to class. Since Maryland weather is unpredictable, hang out outside as much as you can before the colder temperatures stick around for good.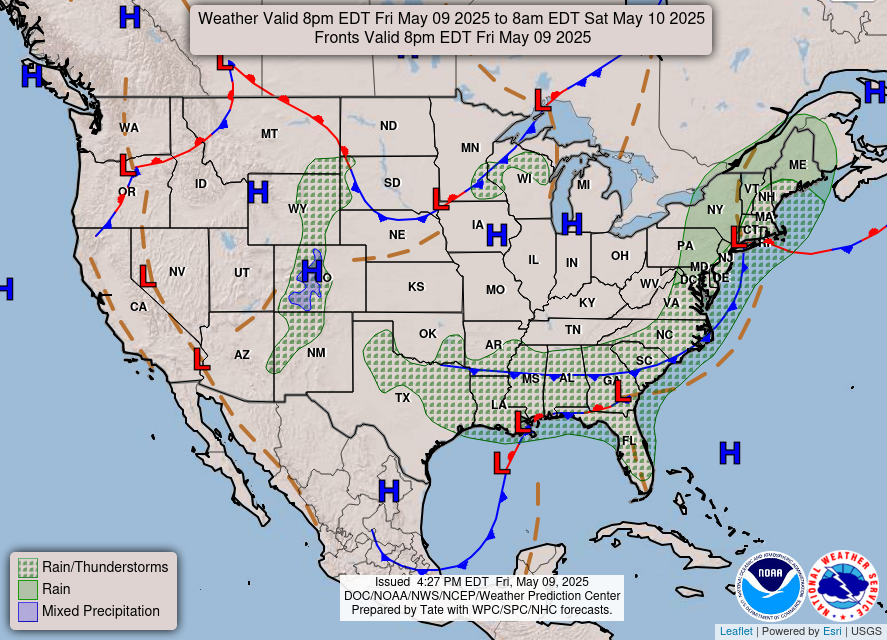 Featured image via Pixabay.com