Today:
Temperatures will be very warm for Halloween as highs reach the mid 70s. Despite the warm weather, there is a 70% chance of rain showers with up to a quarter inch of rain expected. There will be a south wind at 10-15 mph with gusts up to 25 m.p.h..
Tonight:
If you're heading out to any evening festivities, beware of the wild weather that will arrive. During the evening strong to severe thunderstorms are possible, packing damaging winds, frequent lightning, and torrential downpours. There is a 90% chance of rain with 0.75″-1.0″ expected. A south wind will shift west after midnight at 15 m.p.h. with gusts to 30 m.p.h.. Temperatures will drop dramatically into the mid to upper 40s by daybreak tomorrow.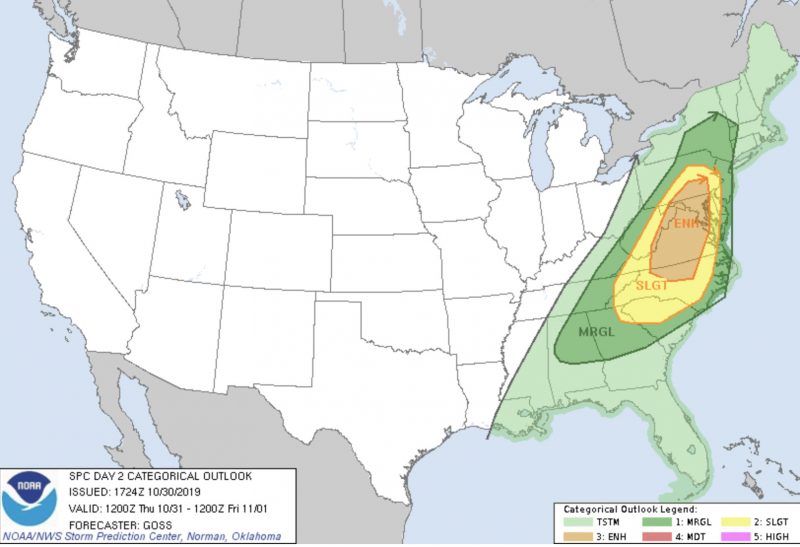 Tomorrow (Friday):
Take the jacket out the door Friday as temperatures will be much cooler with a high around 56 degrees F. Luckily, skies will be mostly sunny. There will be a west wind at 10-15 mph with gusts up to 30 mph.
A Look Ahead:
The weekend will remain chilly with highs in the 50s and lows in the 30s. Clear skies will prevail throughout the weekend. The first widespread frost of the season is possible Sunday night as temperatures drop into the mid 30s.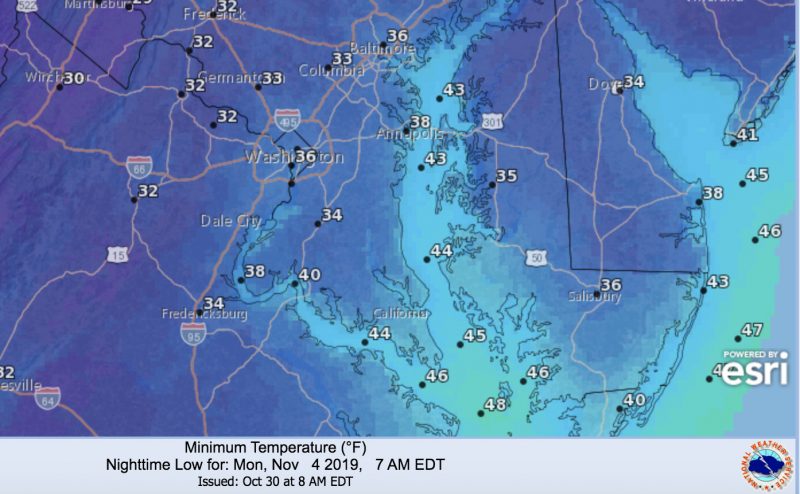 Featured Image Courtesy of pixabay.com