Today:
After College Park was deluged yesterday, peaks of sunshine return today. Despite the partly cloudy skies, the high temperature is around 60 degrees F today. Strong west winds at 15-20 m.p.h. with gusts up to 40 m.p.h. make it feel chilly outside, so bring a jacket out the door.
Tonight:
Tonight will remain rather breezy outside, with a west wind continuing at 10-15 m.p.h. with gusts up to 30 m.p.h.. Skies will be partly cloudy as temperatures fall into the mid 40s.
Tomorrow (Friday):
The winds slowly continue to subside, only sustained out of the northwest around 10 m.p.h. with gusts up to 20 m.p.h.. Skies will be sunny and the high temperature will be around 63 degrees F.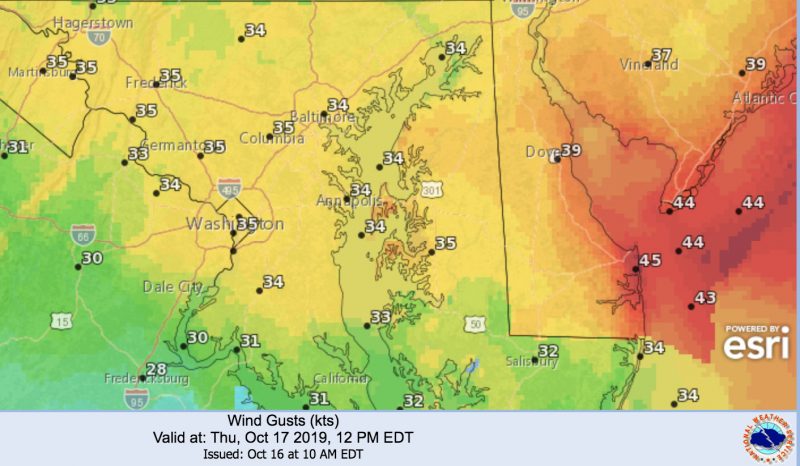 A Look Ahead:
If you're heading to the home football game Saturday, expect beautiful weather with highs reaching the mid to upper 60s under sunny skies. Clouds increase Sunday and a warm, wet start to next week is likely.
Featured Image Courtesy of pixabay.com