Today:
From roughly sunrise to sunset today, it's going to be sporadically raining as the current system moves through. The strongest rain will begin in the early afternoon and continue until around 5. With temperatures barely reaching the 60s, it will not be a great day to be outside.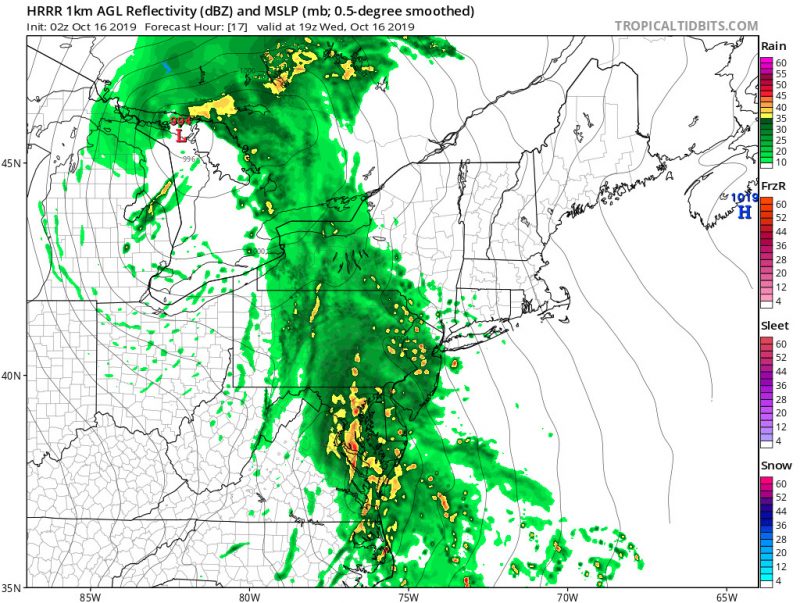 Tonight:
Temperatures will drop overnight as the clouds move out, with the low falling into the 40s. Winds will start in the 10 mph range, and pick up as sunrise approaches.
Tomorrow (Thursday):
Tomorrow will be chilly with some partial cloud cover. Temperatures in the upper 50s won't feel great, and 20 mph winds throughout the day will punish anyone not wearing the proper clothes, so wear a jacket. Winds will weaken overnight, with temperatures falling into the 40s again.
Feature image via Flickr