After a few days of sunshine, Terps are met with a day full of clouds. It is almost as if the looming, dreary clouds are foreshadowing the looming, dreary finals ahead. While the finals are a result of our classes, the clouds are the result of an elongated cold front ranging from southern Virginia to northern Maryland. With the clouds, temperatures will peak in the high 60s.

Tonight (Wednesday):
The clouds plan on hanging around overnight which will yield some up and downsides. On the one hand, the thick layer of clouds will reflect back all the energy emitted from earth resulting in a warm night in the low 60s. On the other hand, the clouds may allow for some scattered showers in the early morning.

Tomorrow (Thursday):
Like a 25 year old living with his parents expect the cold front to finally move out tomorrow. With the front's exit look to finally see some spots of sunshine before the sun goes down. Additionally, the cold front may bring some additional showers just after dawn.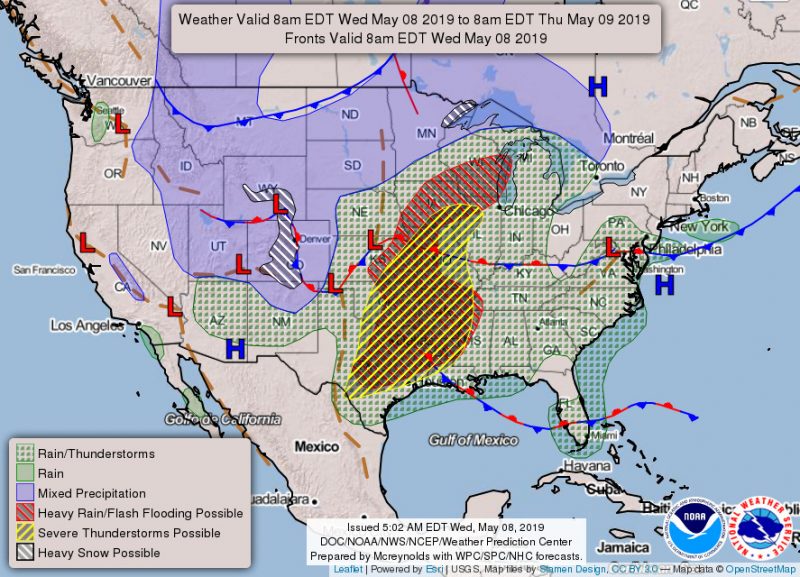 Tomorrow Night:
Thursday night will act much like Wednesday night, but any precipitation is unlikely. Temperatures will also be a bit warmer with the high in the low 70s. Wind speeds shouldn't top 10 mph.
Look Ahead:
The theme of clouds of rain doesn't appear like it wants to end anytime soon. Friday will bring a fair amount or rain and some thunderstorms are certainly possible late night. Be careful waiting for the bus stop by route 1! Saturday looks to carry clouds mild temperatures in the low 60s, whereas Sunday should bring heavy amounts of rain throughout the day.
Featured image via Pixabay