With this past weekend being rainy and unpleasant, the break in rain last night throughout today was a happy start to this stressful week for Terps. Today, the high was 73 degrees F, and temperatures felt around the mid-70s. Cloud cover varied throughout the day, causing beautiful clouds in the sky with a bright blue background. As a study break, take a minute to go outside, enjoy the warmth, and admire the beautiful clouds!

Tonight (Monday):
Temperatures drop to the mid 50s throughout the night with humidity between 85-95%. Cloud cover stays under 10% until tomorrow morning, so extend your study break into stargazing! Winds are expected to be almost nonexistent tonight.

Tomorrow (Tuesday):
Tomorrow's weather continues the sunny skies and warm temperatures. The high is around 80 degrees F, and the low is around 60 degrees F. Cloud cover begins around 4 p.m., with the rest of the day being perfectly clear. Humidity drops during the day to around 50% and winds are very light.

Tomorrow Night:
Rain is expected to start around 10 to 11 p.m. and continue throughout the night, so don't forget an umbrella or raincoat for any pre-finals late night study sessions! Temperatures will hover around the upper-60s in the evening, and winds will stay almost nonexistent.

Look Ahead:
Wednesday looks cloudy and cooler, with temperatures dropping to a high of around 67 degrees F. Another dreary weekend is ahead of us, with Thursday through Monday looking rainy and dreary again. The heaviest thunderstorms are expected to occur on Friday afternoon.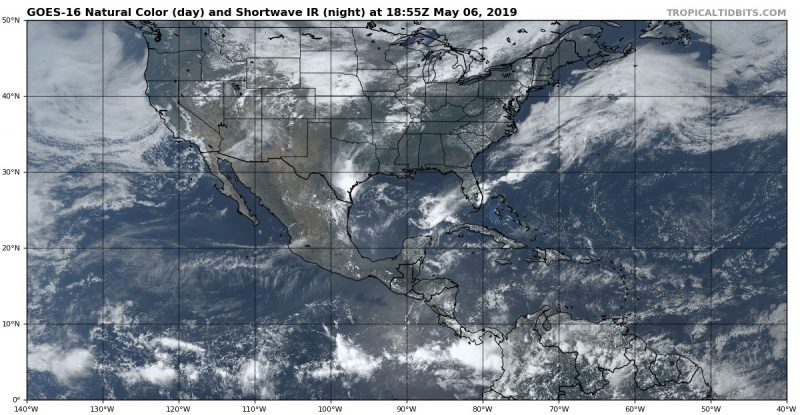 Featured image via the author