An overcast, chilly morning transitioned into a sunny day by mid-morning and temperatures are still climbing. Predicted to be the warmest day of the week, temperatures are anticipated to reach 80 degrees in College Park today. While sunshine will be around for most of the day, we can't rule out a stray shower, so make sure you keep your umbrella with you just in case it rains while you're walking around campus. Overall, it will be a great day for warm-weather lovers, so you'll definitely want to take a study break and play frisbee on the mall or chill out in a hammock!
Tonight:
Cloud cover will increase ahead of a cold front, but it will remain dry around campus throughout the night. Temperatures will only fall into the low-60s, so you will only need a light jacket (or no jacket) if you plan to head out. Winds will also begin to strengthen up to about 12 mph with gusts up to 25 mph. Tonight will be the last pleasant night before the rainy conditions arrive this weekend.
Tomorrow (Friday):
While many people celebrate making it through another week by going to happy hour or relaxing outside with their friends, you may want to make other arrangements tomorrow. Temperatures will reach the upper-70s and the cold front I previously mentioned will be moving through our area during the day through Friday evening. This has the potential to produce severe thunderstorms which can contain strong winds, hail, and even a chance for a tornado. Currently, NOAA's Storm Prediction Center has placed us under a slight risk for severe thunderstorms, but this isn't something to brush off. Make sure you keep an eye out for any watches or warnings issued by the National Weather Service and enjoy your Friday indoors!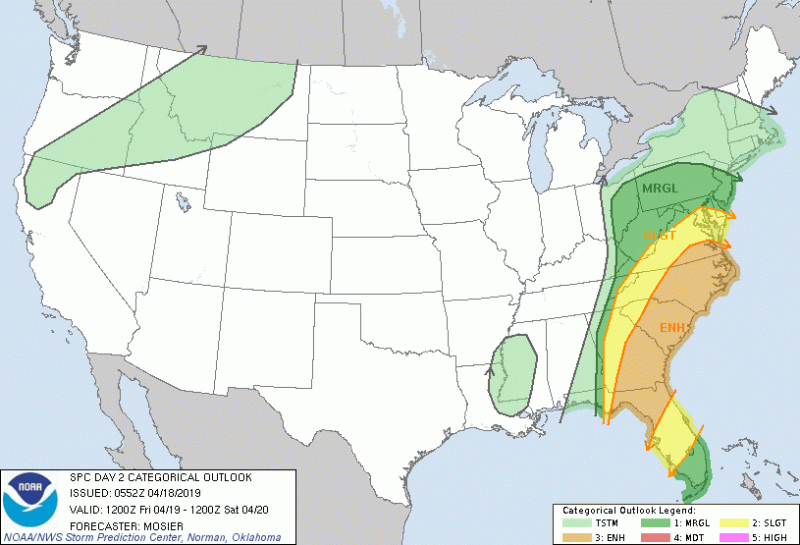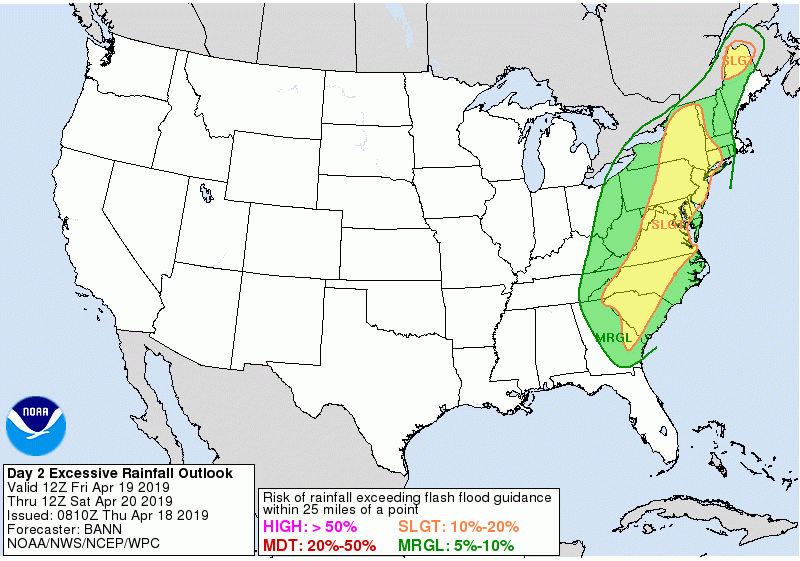 Tomorrow Night:
The stormy trend will continue into the night, so be on the lookout for heavy rain possibly totaling up to an inch and gusty winds up to about 30 mph. The low temperature should be a mild 60 degrees. Friday night will be the perfect night to stay inside, order takeout and watch movies with your friends.
Featured image via Pixabay.com