Today was mostly cloudy, warm, and humid. Temperatures topped out in the mid-70s, and with dew points in the mid-60s, it felt quite muggy out there. There has been a south wind at 10-15 mph with some gusts up to 30 mph. This is all setting the stage for a round of strong to severe thunderstorms later tonight.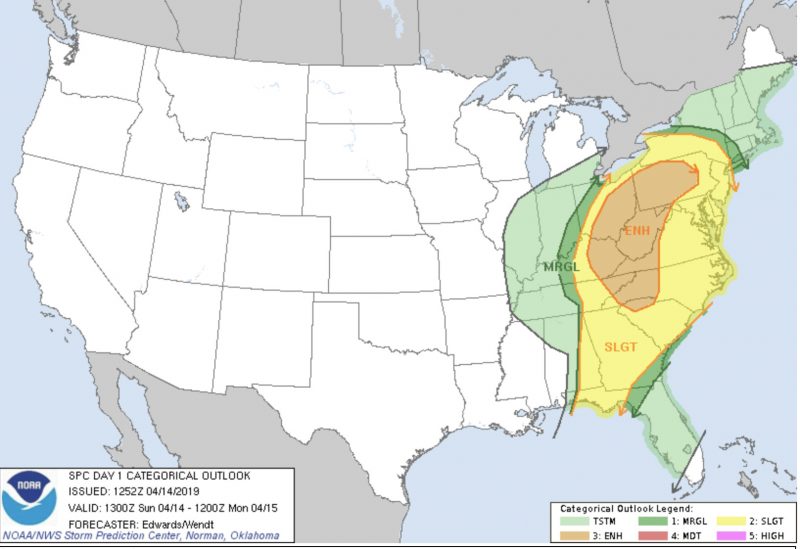 Tonight:
There will be scattered showers and thunderstorms throughout the evening, some of which may be strong. The main severe storm threat comes after midnight, from about 1-3 a.m. when a line of thunderstorms associated with a cold front may push through the region. The primary threats with these storms will be damaging winds, torrential downpours, and frequent lightning. There is a slight risk for an isolated tornado and some large hail. Showers should wrap up by daybreak as temperatures bottom out in the mid-50s. A south wind will shift to the west at 10-15 mph with gusts up to 30 mph possible. The chance of rain is 90%.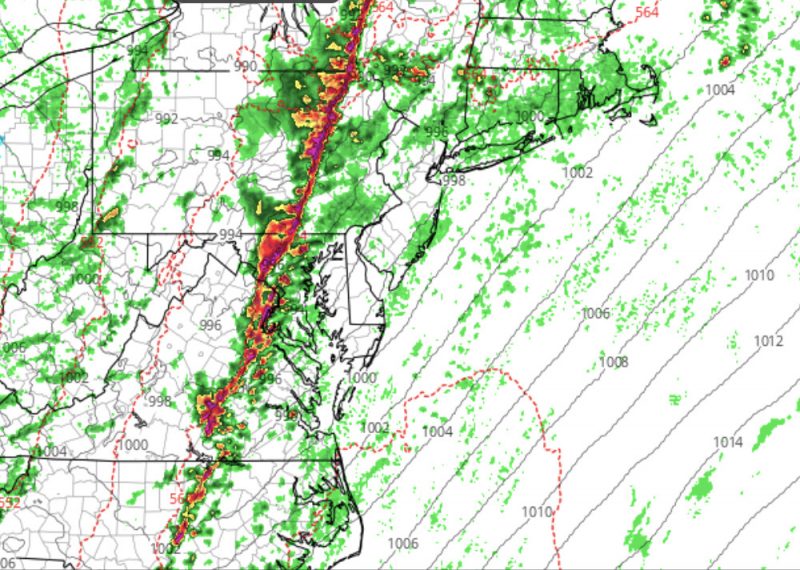 Tomorrow (Monday):
Skies will clear throughout the day, but it will remain rather cool compared to recent days. Highs will only reach near 60 degrees, and there will be a northwest wind at 20-25 mph with gusts up to 40 mph possible. There's about a 20% chance for an afternoon rain shower.
Tomorrow Night:
Temperatures will bottom out around 45 degrees under mostly clear skies. Winds will subside out of the northwest from 15-20 mph in the evening to 5-10 mph by daybreak.
A Look Ahead:
Tuesday through Thursday will be quite nice with a warming trend from the mid to upper 60s on Tuesday to the mid to upper 70s by Thursday. The next chance for rain and even strong storms comes Friday.
Featured image via pixabay.com