With the beginning of the week feeling like summer, the cooler temperatures were not a good surprise the past few days. Today, the high was 69 degrees, but temperatures felt more like 60 degrees throughout the afternoon. Cloud cover was around 100% all day, causing this dreary Thursday to seem even longer than normal. While the weekend's weather doesn't seem much nicer, it's a perfect time to relax, watch movies, and nap to prepare for more upcoming midterms!

Tonight:
Temperatures drop to the lows 50s throughout the night. Cloud cover stays between 90-100%, so tonight is not the best time for stargazing. Winds won't exceed 10 mph, and no precipitation is expected tonight.

Tomorrow (Friday):
Tomorrow's weather is warmer and rainier than today's weather. The high is around 76 degrees, and the low is around 50 degrees. Heavy cloud cover is expected all day, so don't expect to go tanning! Rain is predicted to start around 4 p.m..

Tomorrow Night:
Rain is expected on and off throughout the rest of the night, with the heaviest showers occurring around 9 p.m. and then transitioning into thunderstorms. Temperatures will hover around the mid-60s in the evening, and stronger winds of about 10-12 mph will occur later in the evening. Make sure you bring a raincoat to any fun afternoon or night activities!

A Look Ahead:
Thunderstorms are expected Friday night into Saturday morning. The rain is expected to stop by mid-morning, leaving a cloudy, dreary day for the rest of Saturday. Rain is expected to restart early morning of Sunday, and continue throughout the day and into Monday morning. It's a perfect weekend to catch up on sleep and homework, as outdoor activities may be limited.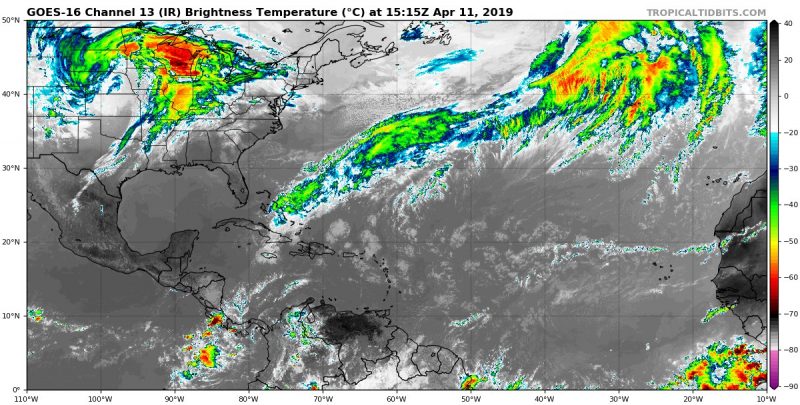 Featured image via Pixabay.com