After enjoying the warm weather of Miami, Cabo, or the Dominican Republic over spring break, students were back to reality as temperatures dipped back under 30 degrees for hopefully the final time this semester. Wednesday's temperatures at sunrise were a brutal 33 degrees and will only reach the mid 50s as the day progresses. On the bright side (pun intended), the clouds were no where to be seen prompting many Terps to wear their sunglasses.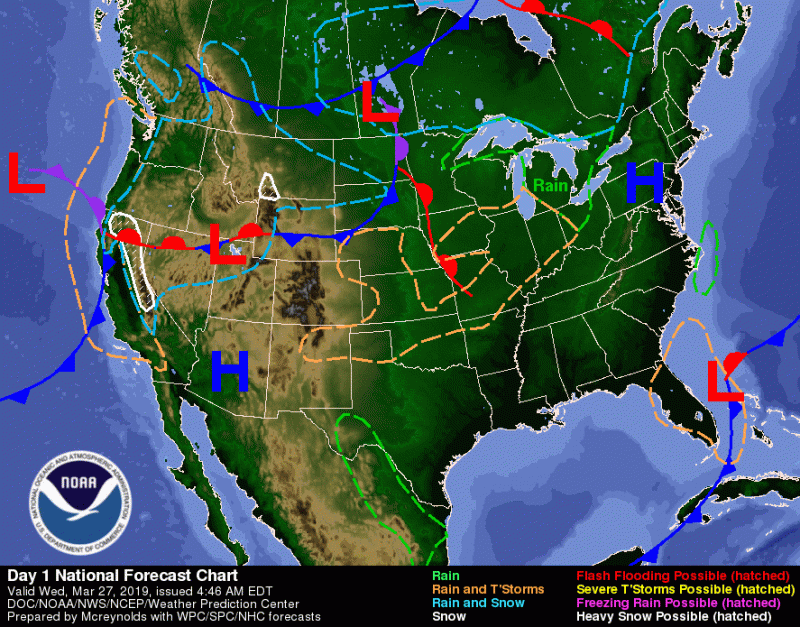 Tonight:
Tonight does not look to be much better in terms of temperatures. A cloudless night will permit the warmth on the surface to freely travel out to space. Expect temperatures to creep back towards freezing. Additionally, tonight will be relatively windless.
Tomorrow (Thursday):
Tomorrow will be much of the same as today for a majority of the morning—cold and sunny. However, as the day progresses a weak cold front is expected to move through in the late afternoon. With it we should see the introduction of some fluffy, cumulus clouds and mild winds around 5 mph.
Tomorrow Night:
The cold front will continue its trek across the DMV Thursday night and some brief showers overnight are possible, yet unlikely. Additionally, the presence of clouds will grant a mild night with temperatures in the 50s.
A Look Ahead:
Warm weather will return to College Park on Friday and Saturday thanks to a warm front pushing out the cold air mass that has been parked over the area for most of the week. Friday will be cloudy and in the high 60s whereas Saturday will be cloudy in the low 70s. Either way, it is worth getting outside and enjoying the nice weather to start the weekend.
Featured image courtesy of Pixabay