Spring break is right around the corner, and today's high of 61 degrees really made it seem like spring itself is about to roll in. Don't be fooled, however, as the low temperature will hit freezing before sunrise tomorrow. The weather tomorrow will be similar, with deceptively high temperatures during the day plummeting at night.
Tonight:
The skies will remain mostly clear tonight, so all the energy we received from the sun today will just bleed out into space, leading to rapidly falling temperatures overnight. By 11 p.m., temperatures should drop to around 45 degrees, and by 7 a.m. tomorrow temperatures will be around 32 degrees.
Tomorrow (Tuesday):
Weather tomorrow will be very similar to today — sunny and clear, with cold temperatures in the morning giving way to more moderate temperatures (around 50 degrees) in the afternoon. The good weather should be a booster for studying in this final week before break!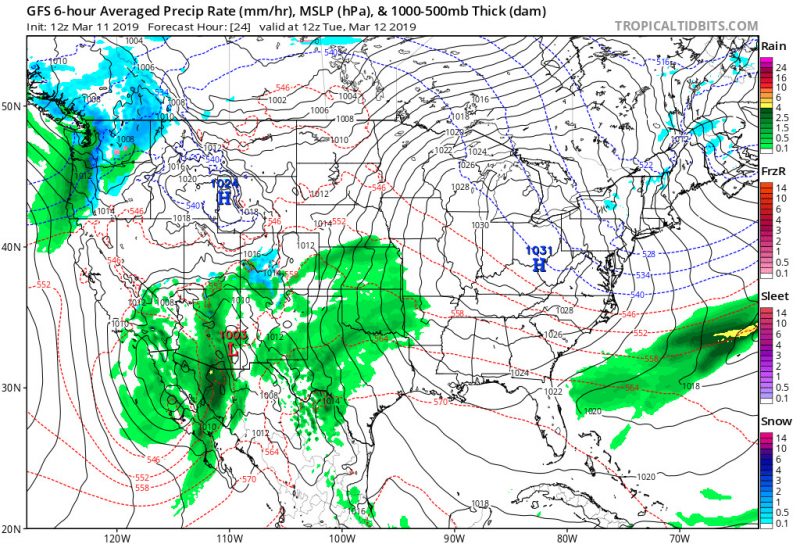 A Look Ahead:
Tomorrow and Wednesday will be similar to today, with clear skies and mild temperatures. Clouds will roll in on Thursday, bringing high temperatures to the upper-60s. Friday is predicted to bring us rain, and perhaps the first thunderstorms of the season, although this may change by then.
(featured image via pixabay.com)