Like an uninvited party guest, rain shows up again this Friday to dampen your plans through the night. Colder temperatures decided to tag along as well, making this a night you'll either want to curl up with a good book or bundle up in your fleeciest of layers and rain gear. On the bright side, while the chillier weather makes an extended stay through the weekend, the sun will at least be shining starting Saturday.
Tonight:
As the deluge continues from this afternoon, temperatures will dip down into the mid to upper 30s. Northwesterly winds, although light in the 8-11 mph range, will make you want to zip up your rain jacket all the way. Up to a quarter of an inch of rain can be expected, so drivers should be cautious of localized flooding.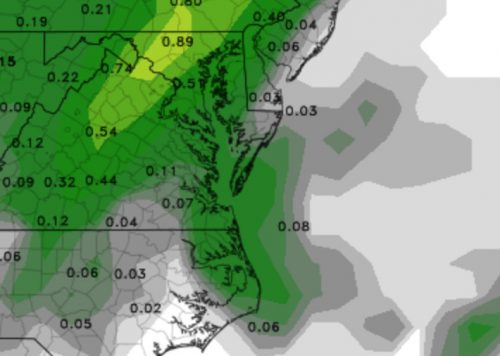 Forecasted rainfall for 24 hours between this afternoon and tomorrow as predicted by the GFS.
Tomorrow (Saturday):
Goodbye stormy woes and hello sunshine! Unfortunately, despite the rainy reprieve, the cold front that tracked through with Friday night's low pressure system will help keep temperatures cool. High temperatures will only reach the mid-40s and lows will delve into the low 30s. Once again, gusty winds up to 20 mph won't help matters. Be sure to bundle up if you plan to go outside and enjoy the clear skies that the high pressure ushers in.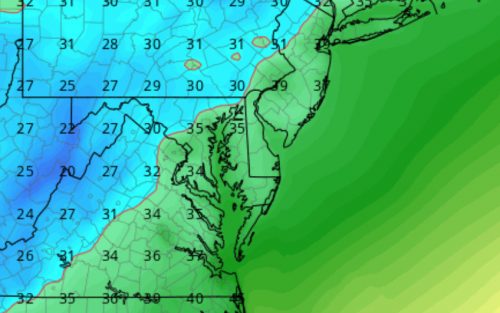 Cold temperatures in store for your Saturday night activities as predicted by the GFS.