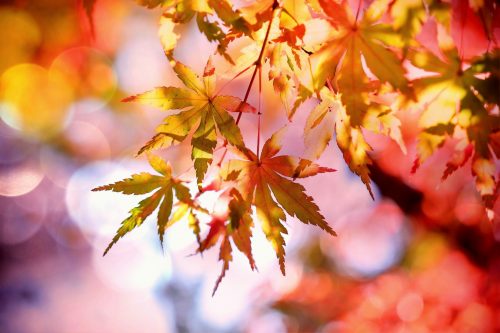 Yes, there was an earthquake just north and east of our region yesterday. No need to fret. Our weekend weather is looking beautiful. Today marks the first day of December, but mild conditions persist through the weekend. High pressure moving into our region, this afternoon, from the west will remain throughout the weekend giving us seasonably temperatures, clear skies and light winds. Take a break from schoolwork and enjoy the outdoors.
Tonight: Expect mostly clear skies tonight with a very light wind up to 7 mph. Temperatures can drop to the low to mid 30s. Pack a jacket, scarf and gloves, if you are planning to be outdoors late this evening.
Saturday: Clouds may creep into the region during the day on Saturday but temperatures will be in the low to mid 50s with a very light wind. Saturday night will feel similar to Friday night with temperatures in the low to mid 30s, a light wind and mostly clear skies.
Sunday: Weekend Weather Winner! High temperatures can expect to creep up into the mid 50s with a calm wind. Mostly clear skies give chances for great outdoor, fall fun. Sunday night will be mostly clear with temperatures in the low to mid 30s.
Earthquake Update: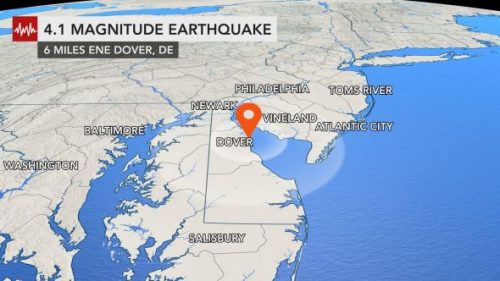 According to AccuWeather, a 4.1 magnitude earthquake at 4:47 pm EST on Thursday struck the mid-atlantic with shaking felt from D.C. to New York City.
According to the US Geological Survey, the epicenter was located about 6 miles east-northeast of Dover, Delaware.