After quite the chilly holiday weekend, the College Park weather is back to doing College Park weather things and making it feel like spring! While the average temperature for late November is around 50 degrees here, the mercury made its way to 60 today as the sun shined bright above campus. Did you feel the need to work off those turkey calories after Thanksgiving? Today was the perfect day for it and more perfect workout weather is on its way this week!
Through Tonight:
The skies will remain clear through the night, perfect for star-gazing. With no clouds to help keep that warmth on campus like a fluffy blanket, the lows will dip down into the mid-30s. Pack the big coat this evening when heading outdoors. Temperatures in the outer suburbs will dip as low as the freezing mark tonight. The winds will eventually calm after sunset, so no need to worry about brutal wind chills.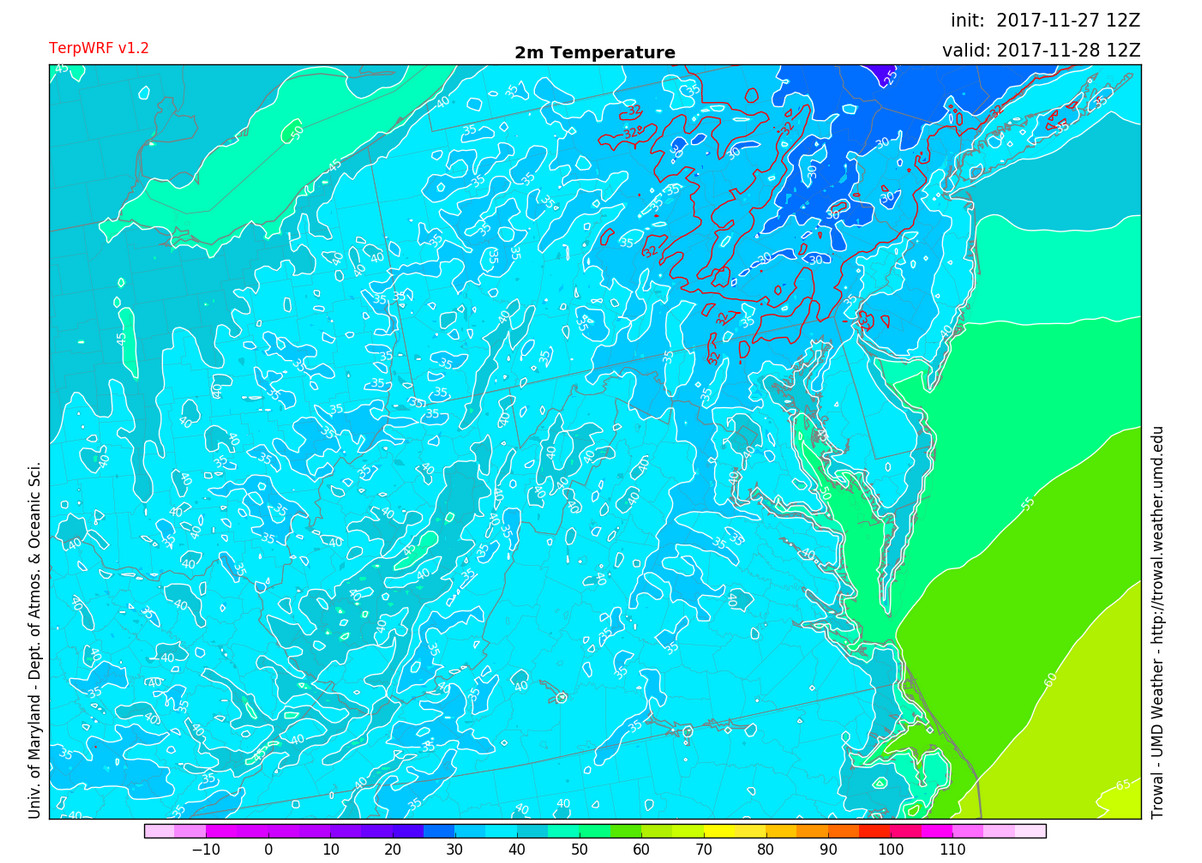 Tomorrow (Tuesday):
You'll think it's deja vu with what Mother Nature has in store for us! Another sunny day with highs creeping just past 60 degrees is on the menu. Winds won't be a bother as they reach 5-10 mph coming out of the South to Southeast direction. Lows will be a bit warmer than Monday as they only dip into the low 40s for Tuesday night.