An especially warm November Monday started out gray but ended with sunny skies. The thermometer tipped 70 today, a full 10 degrees above the average high for today's date! Enjoy the sunshine today, because the rest of the week is looking much more cool and cloudy.
Through Tonight:
A cold front is coming through, possibly bring some pop up showers in your area. After that line of precipitation passes by, we are looking at cloudy skies for the rest of the night. Despite today's warm weather, temperatures will plummet into the low 40s tonight. North winds will blow at around 7 mph, calming down after midnight.
Tomorrow:
The thick blanket of clouds will persist throughout the morning, and stick around as our chances of rain increase up to 80% in the late afternoon. Temperatures will struggle to hit 50, aided by light northeasterly winds. The rain accumulations will be between a tenth and a quarter of an inch, with more expected at night.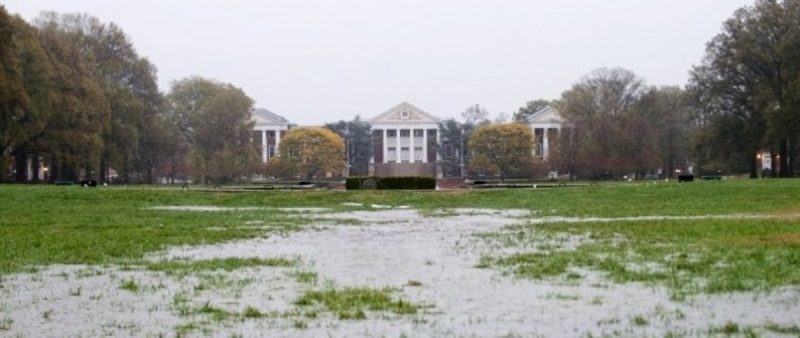 Dreary weather tomorrow with rain starting in the afternoon. (via: The Diamondback)
Feature photo courtesy of Pixabay.