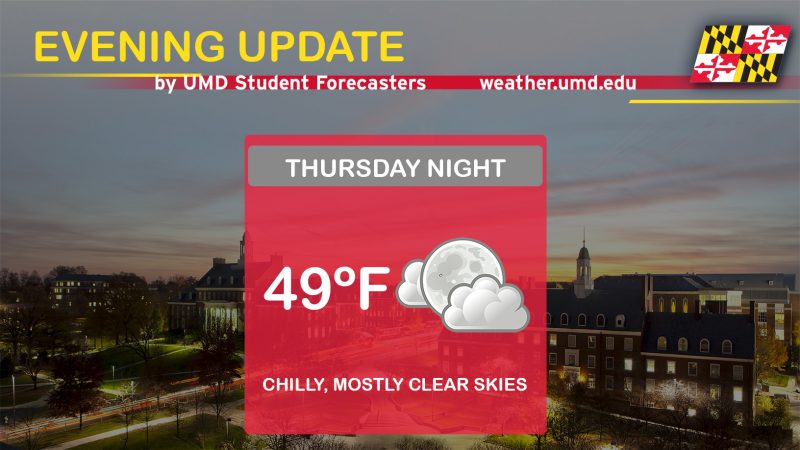 Shorts-sleeves and shades are the perfect mix for today, and tomorrow! High pressure across the region gives way to consistently nice fall days. Temperatures will remain in the lower 70s with a nice breeze but, daytime highs will be a tease. Night time lows will be quite chilly.
Through Tonight
Temperatures can expect to fall to a chilling 50! If you plan to do any outdoor activity tonight, you might want to bundle up. Expect a light,calm wind about 5 mph.
Tomorrow (Friday)
Fortunately, if you didn't get the chance to enjoy Thursday's nice mix of sun and breeze, you will have the chance on Friday. Temperatures will be in the lower 70s with clear skies. Ideal day for a bike ride, hike or outdoor photoshoot. Evening temperatures will be chill, again. Low temperatures will fall to the upper 40s.