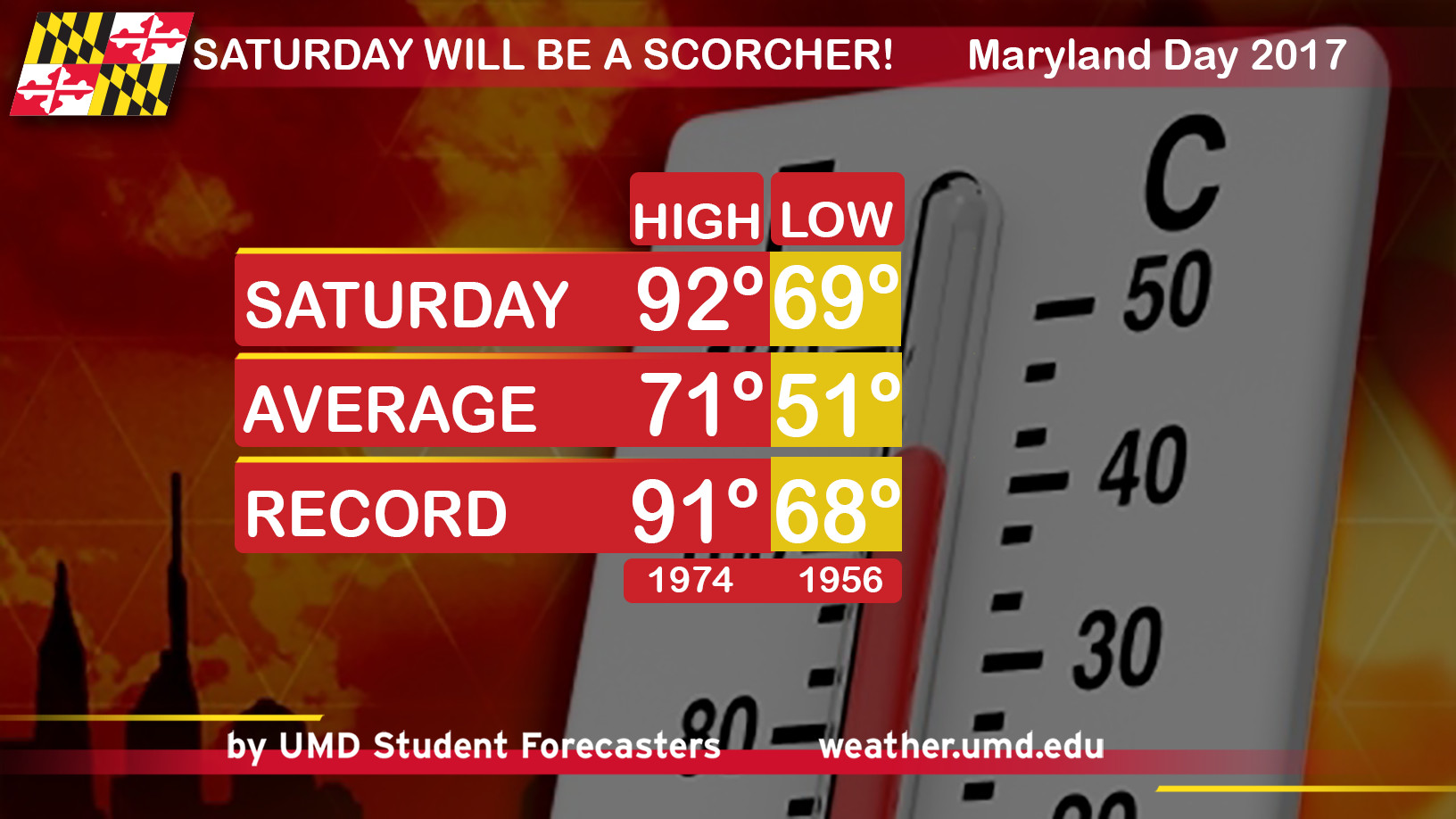 It feels like summer in April. Clear skies, temperatures in the mid-80s, and light winds from the south. It's been a great day to go outside and enjoy some warm sunshine!
Through Tonight: Temperatures don't fall very far tonight, with the low in the upper 60s. Winds will die down overnight, barely topping 5mph. The lack of winds will allow clouds to form, which will prevent the heat of the day from leaving, and helps fuel the high temperatures we'll experience tomorrow.
Tomorrow, Maryland Day:
The big day is almost here, and July has decided to pay us a visit. Temperatures will push close to 90 degrees, and humidity will be high. Make sure you pack a few cold water bottles and dress in light colors. With the record high at 91 set back in 1974, tomorrow's temperatures could be record breaking. Some clouds throughout the day might offer some protection from the sun and heat, but overall it will be an uncomfortable day.  The high temperatures and high moisture will indicate a very unstable atmosphere for thunderstorms. We could see this manifest itself as severe storms later in the day, but it would most likely be after 4pm. Be prepared for hot, muggy weather during the day, and the potential for severe weather that evening. And most importantly, enjoy Maryland Day!